Pain
Most of us at some point in our life's will have experienced pain. Whether it's caused by a pulled muscle, a flare-up of a old sporting injury, lower back pain, arthritis, a chronic health condition such as Fibromyalgia, Multiple sclerosis, shingles, nerve damage, toothache, a migraine or period pain, Pain is a common condition. In 2009, the Chief Medical officer for England reported that each year over five million people in the UK will develop chronic pain, but only two-thirds will recover. An estimated 11% of adults and 8% of children suffer severe pain, representing 7.8million people in the UK.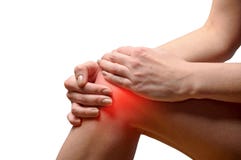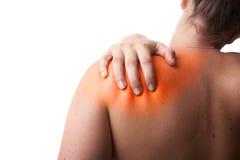 Severe chronic pain is known to have adverse effects on our employment status, daily activities, relationships, mood, sleep and all aspects of general health. Research also highlights the impact of repressed emotions and stress on our perception and ability to cope.
Pain is a feeling triggered in the nervous system by the nociceptive pain receptors, for example when we accidentally kick a table leg or when the skin is broken from a cut. Once engaged, the nociceptive pain receptors send impulses through the nerve into the spinal cord where the signals eventually make their way to the brain. Pain may be sharp or dull. It may come and go, or it maybe constant. You may feel pain in one area of your body, such as your back, abdomen or chest or you may feel pain all over.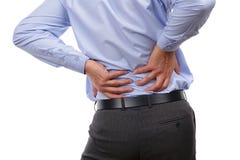 As a experienced Acupuncturist and Hypnotherapist, I see many people who are suffering from some form of pain. Acupuncture and/or massage is often the first choice of treatment to treat pain and is a clinically proven effective treatment for acute and chronic pain. If the cause of the pain is a result of a recent injury then one or two treatments may prove very effective. However, for more longstanding complaints then a fuller course of treatment maybe appropriate.
For those that would prefer not to have Acupuncture then massage, reflexology or hypnotherapy can bring some help to resolve the pain..
Hypnosis for the Relief and Control of Pain
Hypnosis is a set of techniques designed to enhance concentration, minimize one's usual distractions, and heighten responsiveness to suggestions to alter one's thoughts, feelings, behavior, or physiological state. Hypnosis is not a type of psychotherapy. It also is not a treatment in and of itself; rather, it is a procedure than can be used to facilitate other types of therapies and treatments. People differ in the degree to which they respond to hypnosis. The key to becoming hypnotized is the extent to which a person is hypnotizable, which is a very reliable and stable individual difference trait that indexes one's openness to hypnotic suggestions.
Research shows that hypnosis works as part of a treatment program for a number of psychological and medical conditions, with pain relief being one of the most researched areas, as shown in a 2000 study by psychologists Steven Lynn, PhD, Irving Kirsch, PhD, Arreed Barabasz, PhD, Etzel Cardeña, PhD, and David Patterson, PhD. Among the benefits associated with hypnosis is the ability to alter the psychological components of the experience of pain that may then have an effect on even severe pain.
In recent years, the anecdotal and sometimes exaggerated evidence for the effectiveness of hypnosis to decrease sensitivity to pain - known as hypno-analgesia - has been supplemented by well-controlled experiments. In their 2003 review of controlled clinical studies, Dr. Patterson and fellow psychologist Mark Jensen, PhD, found that hypno-analgesia is associated with significant reductions in: ratings of pain, need for analgesics or sedation, nausea and vomiting, and length of stay in hospitals. Hypnosis has also been associated with better overall outcome after medical treatment and greater physiological stability. Surgeons and other health providers have reported significantly higher degrees of satisfaction with their patients treated with hypnosis than with their other patients.
Depending on the phrasing of the hypnotic suggestion, the sensory and/or affective components of pain and associated brain areas may be affected (as shown by the brain imaging research of neuropsychologist Pierre Rainville, PhD, and collaborators in 1999). Patients who are most receptive to hypnotic suggestions in general, or highly hypnotizable, have found the greatest and most lasting relief from hypnosis techniques, but people with moderate suggestibility (the majority of people) also show improvement. Factors such as motivation and compliance with treatment may also affect responsiveness to hypnotic suggestions.
Drs. Patterson and Jensen's review concluded that hypnotic techniques for the relief of acute pain (an outcome of tissue damage) are superior to standard care, and often better than other recognized treatments for pain. Furthermore, a 2002 cost analysis by radiologists Elvira Lang, MD and Max Rosen, MD, that compared intravenous conscious sedation with hypnotic sedation during radiology treatment found that the cost of the hypnotic intervention was twice as inexpensive as was the cost for the standard sedation procedure
Chronic pain, which continues beyond the usual time to recover from an injury, usually involves inter-related psychosocial factors and requires more complex treatment than that for acute pain. In the case of chronic pain, Patterson and Jensen's review found hypnosis to be consistently better than receiving no treatment, and equivalent to the other techniques that also use suggestion for competing sensations, such as relaxation and autogenic training (which is similar to self-hypnotism).
I am a member of
General Hypnotherapy Council
British Acupuncture Council
BACP Counselling