Hypnotherapy- can help you

change the way you think & behave.
If you have a problem with anxiety, fear of flying, addiction or are struggling to maintain a healthy weight, I can help you.
Clinical Hypnotherapy can be used to address almost any problem, issue or goal whether it's physical or emotional. By working with the most powerful tool each one of us possesses our mind, I can help you to positively change.
Relieve anxiety and phobias-

social anxieties, generalised worry and overthinking, fear of flying, IBS.

Increase your confidence-

self esteem issues, creativity.

Improve your health and well-being-

pain management, hypnosis for stress relief or insomnia.

Break unwanted habits-

nail biting, smoking, binge eating, skin picking.

Take control- anger, excessive alcohol intake, over eating.
Achieve your personal goals-.

hypnosis for weight loss, more positive mindset.

Transform your performance- improvement in sport, delivering a presentation at work.
What is Hypnotherapy?
Hypnotherapy is a form of complementary therapy that utilises the power of positive suggestion to bring about subconscious change to our thoughts, feelings and behaviour.
The process itself aims to alter our state of consciousness in a way that relaxes the conscious part of the mind while simultaneously stimulating and focussing the subconscious part. This heightened state of awareness - reached using skilled relaxation techniques - allows the Hypnotherapist to then make appropriate suggestions.
When might hypnotherapy be useful?
Hypnotherapy is widely endorsed as a treatment for habit breaking, stress related issues and for a range of long-term conditions, and in recent years has been gaining steam in the medical world after a recommendation from the National Institute for Health and Care Excellence (NICE) recognised hypnotherapy as a treatment for Irritable Bowel Syndrome (IBS).
Are there different types of hypnotherapy?
If you are considering hypnosis, it's important to understand the different types of hypnotherapy available to you, as certain techniques will be better suited to certain situations and circumstances.
Below is a brief overview of some of the most frequently used hypnotherapy types:
Traditional/suggestion hypnotherapy
Traditional/suggestion hypnotherapy involves the therapist imparting a series of 'suggestions' to the subconscious mind with a view to positively influencing thoughts, feelings and behaviours. This form of hypnotherapy is often employed in situations where there is no root cause that needs addressing, and can also be used effectively on a short-term basis to foster change in a limited number of sessions.
is completely natural and safe with no harmful side effects. Hypnosis is a very effective way to make positive lasting changes to your life. Hypnotherapy can be used to treat a number of issues making real improvements to your life.
To stop smoking, fear of flying, driving or spiders, exam nerves, sleep problems, weight management, confidence issues, nail biting, social anxiety can be helped with Hypnosis.
Everyone will experience feelings of anxiety and worry at times during their life. For example, you may feel worried about a pending job interview, driving test, getting the results from medical tests, financial problems, doing a presentation for work or even positive happy events like going on holiday, getting married or having a baby.
Feelings of worry or anxiety are perfectly normal reactions to the daily pressures of life. However, for some people, these feelings of worry or anxiety can become intrusive in their lives, and may start to affect their sleep, relationships or performance at work, home or school. For some people, they start to drink excessive amounts of alcohol or regularly overeat for example, as a way of coping with their worries and fears. Hypnotherapy is a positive way to change your behaviour. Hypnosis is a technique and skill that you can start to incorporate in your everyday life.
Hypnotherapy for Addiction
How does hypnotherapy work for addiction? Hypnotherapy aims to get to the root of the addiction by inducing a state of heightened awareness in the individual. In this relaxed and open state, the person becomes more susceptible to suggestion, which the hypnotherapist maximize for the person to gain control over their addiction while providing the support and guidance required to alter the ingrained patterns of behaviour.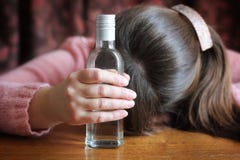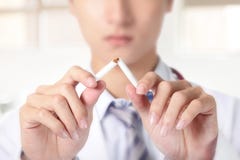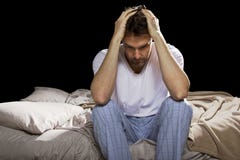 Phobias such as fear of spiders or flying, medical procedures or the dentist, nail biting, driving on motorways, heights, fear of being in confined spaces and common addictions such as smoking, excessive consumption of food or alcohol or addiction to pornography, gambling can start to be addressed and new patterns of behaviour can be introduced.
Many health issues such as stress, headaches, IBS, chronic pain, sleep problems and many other complaints can be treated successfully. All ages can benefit from Hypnosis including children.
Frequently Asked Questions!
What is Hypnotherapy?
Hypnotherapy is a skilled verbal communication, used during hypnosis which helps direct a individuals' imagination in such a way as to bring about intended alternations in sensations, perceptions, feelings, thoughts and behaviour. .
It is often feels a similar experience to daydreaming.
A typical hypnotherapy session, I will discuss with you, your health, lifestyle and what it is that is troubling you. We can then move on to determine the changes or goals that you want to achieve.
Hypnotherapy can be used to treat a wide range of psychological issues such as social anxiety, phobias such as fear of spiders, heights, and habits/behaviour that you wish to change such as over eating, smoking, alcohol and substance misuse. Hypnotherapy is also used to enhance performance in several areas such as sport and public speaking.
How do I know what type of Hypnotherapy will be used?
When we meet we will talk about your goals for hypnotherapy, after understanding the nature of the problem I can then choose the most that they feel will be most effective for you. For example if you are seeking help with changing a habit (such as smoking) they may use one approach and then use a different approach with someone who is seeking help with stress and anxiety. The whole idea is to tailor the hypnotherapy to your needs – and I will explain what they are going to do to ensure you feel at ease.
Will I be respected as a individual?
I will always respect your privacy and everything we discuss is strictly confidential. Regardless of your religion, race, sexuality, age or gender, I will demonstrate a genuine empathy and appreciation of your uniqueness and will consistently aim to offer you a professional service.
How many sessions of hypnotherapy will I need?
This will depend upon your individual circumstances, we can discuss this further at the initial appointment. Hypnotherapy can often be a relatively short process of approximately 4 to 6 sessions.
How long is a session?
Normally the first session is 90 minutes and subsequent appointments are around 60 minutes.
How often will I need to attend?
This is something that we can discussed at your first appointment. It may be once a week but this is flexible for example you may meet once a week initially and then decide together that you want to meet more or less frequently depending on how you feel.
How much will hypnotherapy cost?
I charge £45 for the first appointment and £40 for subsequent appointments. Alternatively, pay for 5 and get 6th treatment free.
What happens if I have to miss a booked session?
Please give 24 hours notice if you need to reschedule your appointment
What happens at the first session?
At the first session, it is not unusual to feel a little apprehensive or even embarrassed about your problem. I will always give you my undivided attention and you will not be judged in any way. The first session consists of discussing the behaviour/thoughts that you wish to change and how I and Hypnotherapy can help you. Then if there's time, you will get the opportunity to experience a 20 minute Hypnotherapy session.
What happens if I can't relax?
I have a wide experience of working with people who have different needs, some individuals are highly stressed and generally struggle to relax. Hypnotherapy is a wonderful way of switching off and often after the initial apprehension many individuals really start to enjoy their Hypnotherapy sessions.
I often suggest we record the actual hypnosis part of the session on your smartphone (if you have one). So that in between appointments you can listen to the recording which actual helps to increase the work we have done within our sessions, making the Hypnotherapy more powerful.
What happens if I fall asleep or don't wake up?
The state of relaxation that you enter is not the same as sleeping – but some people do occasionally fall asleep and this is nothing to worry about. You will be in a secure environment and I will gently wake you. I will also explain about the method that they will use to ensure you are fully aware and ready to get on with your usual activities after the session.
I am worried that I may say or do something stupid
When we meet for the first time do tell them about any concerns that you may have and they will be able to reassure you. Unfortunately the only thing that many people know about hypnosis is what they have seen of so called 'stage hypnosis' where people may indeed be encouraged to do 'silly' things for the entertainment of an audience. Hypnotherapy is nothing like this – I am a professional ethical practitioner and everything that happens during your therapy is completely confidential.
I have a Diploma in Cognitive Behavioural Hypnotherapy from the UK College of Hypnosis & Hypnotherapy which is approved by the British Psychological society, I am also a qualified Counsellor and studied psychology at university.
If you like to discuss your circumstances or learn more about Hypnotherapy or arrange a free 30 minute consultation without obligation then please contact me on 07787 831 275 or email me at patti.hemmings@hotmail.co.uk
Cost of treatment
Initial session £50, and thereafter, £45 for 60 minutes. Buy 5 treatments and get the 6th free.
I am a member of
General Hypnotherapy Council
British Acupuncture Council
BACP Counselling