Habits you wish to change
Whether you want to stop smoking, lose weight or change a unhelpful habit such as nail biting, drinking too much alcohol, snacking non-stop between meals, overspending or any other habit that undermines your health and sabotages your sense of calm & well-being I can help you.
To change any kind of behaviour we have to initally become fully aware of when we slip into our habit, once we have pinpointed the triggers and times of day we can start to appreciate and understand why we are behaving the way we are! Sometimes we need to address the frustrations and stressful factors in our life before we can fully change our behaviour and our way we think!
Cognitive Behavioural Hypnotherapy is a amazing way of understanding and changing the way you behave and think. Often we struggle to relax and deal with our frustrations & emotions. Frequently we develop a habit that we have fallen into almost unconsciously and then over a period of time we become aware that the behaviour has become a habit or even addiction.
Hypnotherapy is a non-invastive treatment that taps into our everyday ability of daydreaming. Hypnotherapy encourages the individual to completely relax the conscious mind (10% of the mind is the conscious or rational mind and the remaining 90% is the subconscious mind where our long term memories are stored) and then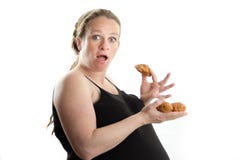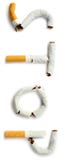 Cost of Treatment
Inital Hypnotherapy session lasting up to 90 minutes £45 and thereafter £40 for 60 minute session. Acupuncture treatment is £40 each treatment. Combined Hypnotherapy & Acupuncture treatment is £60
Buy 5 treatments and get 6th. treatment free.
I am a member of
General Hypnotherapy Council
British Acupuncture Council
BACP Counselling
Watch our clients personal experiences
"Patti is so warm and welcoming. She listerns to you and tailors treatments to your specific needs. She always makes you feel complet.....Read More
"I have recently completed a course of Acupuncture with Patti and am thrilled with the results. Patti treated me for neck back .....Read More
"I have been suffering from severe migraines for almost 30 years and have tried everything from reflexology and supplements to increa.....Read More
"I first started seeing Patti in September 2014 after a few hard months at work. I had recently given up my career in management to r.....Read More
Watch our Client Experiences