Counselling
Counselling offers the individual the opportunity to talk about what's causing them stress and anxiety in their life's. By talking to a professional Counsellor the individual can develop further awareness and understanding of their thoughts, feelings and behaviour. And with support begin to implement changes that lead to more positive ways of thinking and behaviouring leading to a happier life.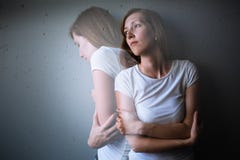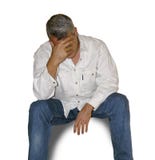 There are times in our lives when we all need support. We might be experiencing a life crisis, be unhappy with the patterns we seem to follow and that repeatedly bring us to the same unhappy place, or we might be dissatisfied with the general direction our lives are taking.

We might want a change but feel we do not know how to go about it.

Counselling is about getting in touch with our genuine selves, but not just for intellectual purposes. I wouldn't consider a therapy successful unless it has allowed you to achieve meaningful changes in your life. I believe therapy Is about finding the inner resources that allow us to become who we genuinely are.
As an experienced Counsellor, I can support you through this process.

I offer a warm, caring and confidential space to discuss what is challenging you in your life.
I work in an integrative way, which allows me to draw , from different schools of therapy, the most suitable approach for your particular problems.
I work mainly with individual adults helping them through a wide range of problems, including :
Anxiety & Stress
Diagnosis & managing of a life threatening health complaint
Relationship or family issues
Lack of purpose or dissatisfaction
Low Mood
Loss and bereavement
Confidence and self esteem issues
​Trauma

How it works:
If you feel you would like to have an initial consultation please contact me and we will arrange an non obligation meeting. During this meeting we will explore what is worrying you and decide whether my approach is suitable , if I am the right person to help you, and if you feel comfortable working with me. If you then decide to proceed with Counselling we can arrange a suitable time and day to attend.

Cost of Counselling session
60 minutes £45 or pay for 5 and get 6th session free.
I am a member of
General Hypnotherapy Council
British Acupuncture Council
BACP Counselling
Watch our clients counselling experience
" I first started seeing Patti in September 2014 after a few hard months at work. I had recently given up my career in management to return to my dream of becoming a primary school teacher... read more
" I have been having treatments with Patti Hemmings for a number of years now. She has a very kind and gentle approach and instantly makes you feel at ease... read more
" Thought I texted you to let you know, that the flight to L.A went brilliantly and it's safe to say, I'm cured of my flying fears... read more
" Thank you so much Patti. Coming to see you for Hypnotherapy has helped me pass my tenth driving test...read more
Watch our Client Experiences